Overview
Media
Fandom
Share
Episodes
5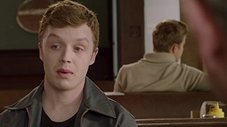 The Man who sits at the booth at the end returns, but this time it's a new diner in a new city with new and unexpected clients.
Read More
The Man's clients contemplate the implications of their desires and the Man comes face to face with a person from his past.
Read More
Clients grow restless as they try to perform their tasks and The Man himself starts to wonder about human nature.
Read More
The Man's clients strive to continue on, even if consequences might be dire. The Man decides to get involved.
Read More
The fates of the clients collide. The Man learns that his actions may have made a difference…and also may have opened a door.
Read More