Overview
Media
Fandom
Share
Episodes
4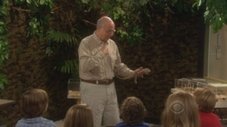 Christine has been burning the candle at both ends -- working hard and trying to be a good mom. Ritchie decides he wants to join the reptile club at school and tells Christine all she needs to do is get the permission slip in on time. When Christine realizes that she's forgotten yet again, she asks the Reptile Guy (Jeffrey Tambor) to make an exception. He says the only way he'll consider is if Christine will go on a date with him. As creepy as he is, Christine is determined not to let Ritchie down, and so she complies.
Read More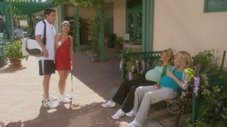 Christine thinks she has the perfect boyfriend, until he has a 'bizarre' reaction to her competitiveness after losing to her at tennis.
Read More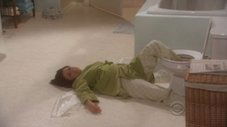 With Barb and Mathew moving out and Ritchie leaving for science camp, Christine wants to prove she can take care of herself.
Read More
Christine learns a juicy neighborhood secret when reluctantly attending the Christmas block party.
Read More