Episodes
2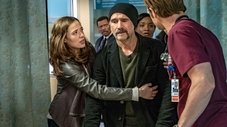 Truck and squad are called to aid in a massive all-city response when an old, ill-equipped factory-turned live/work space quickly turns into a firestorm, trapping countless unsuspecting victims. The dire situation quickly turns personal when it is discovered that one of Chicago PD's own has a family member at the scene.
(Emotional Proximity (2) aired on Chicago P.D., S4E16, Fake (3) aired on Chicago Justice, S1E01.)
Read More
Expand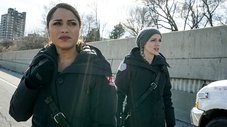 When similar car accidents uncover the fact that someone may be targeting innocent people, a determined Dawson takes matters into her own hands to help push things along. Severide does everything he can to make Anna feel welcome in her new Chicago surroundings. Herrmann, Kidd and Dawson decide to have Molly's included as a stop in this year's pub crawl. Meanwhile, Casey tends to his Alderman's duties when a persistent constituent asks for his help in resolving an issue.
Read More
Expand