Episodes
4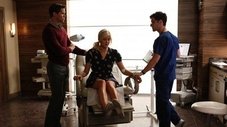 Shania is working to adapt to her new surroundings and, much to the delight of Bryan, begins impersonating Little Edie from 'Grey Gardens.' Later, David and Bryan reminisce about the first time they met and decide to have a night on the town like they did when they were younger. Elsewhere, Jane finds something disturbing in the boys' room and enlists Goldie's ex-husband Clay to try and woo her granddaughter back to Ohio. Elsewhere, Rocky mistakenly suspects Shania of misbehaving.
Read More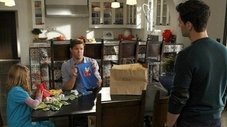 Bryan goes on a shopping spree for baby clothes, and returning them proves to be a problem. Meanwhile, Shania dresses up in baby clothes for school, forcing Goldie to have an uncomfortable interaction with Shania's teacher.
Read More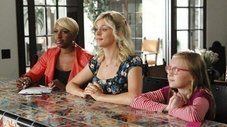 Shania and a classmate pretend to get engaged and plan an imaginary wedding. As a delighted Bryan arranges the big event with help from Rocky, Jane sets out to shut down the entire ceremony. Meanwhile, David makes a game-changing decision.
Read More