Season Cast
8
Season Crew
2
Episodes
5
A counter-terrorist police raid kills an innocent man after mistakenly raiding the wrong flat. DS Steve Arnott refuses to take part in a cover-up. He is transferred to AC-12, an anti-corruption squad led by Superintendent Ted Hastings. Hastings informs Arnott that his first investigation will focus on DCI Tony Gates, the senior officer of TO-20, a unit of Central Police CID, who has just been made Officer of the Year. Hastings has received a tip-off that Gates has a suspiciously high clearance rate due to "laddering" – a process in which a number of different charges are placed on the same defendant to increase an officer's number of successful cases. Initially, Hastings interviews Gates on a minor charge – failure to report accepting a free breakfast for apprehending a mugger outside a local cafe.
Read More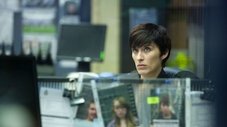 Gates continues his investigation into the double murder of the two suspected drug dealers, and interviews a less than co-operative witness – whom he forces to talk by threatening that, even if he does not talk, he will be labelled a police snitch. Dot and Deepak apologise for leaving the surveillance early. Meanwhile, Simon and Karen respond to a silent alarm at a block of flats and catch a burglar in the act. Leah interviews him, and during interrogation he also confesses to a number of other offences. Meanwhile, Arnott ponders why Gates has taken on the case of the hit and run. Whilst interviewing waitress Nadzia, she informs him that Gates' breakfast companion was tall, slim and dark-haired, and Arnott suspects she may have been describing Laverty. A search on the police database reveals a number of burglaries committed by the offender caught by Simon and Karen were on properties owned by Laverty Holdings PLC.
Read More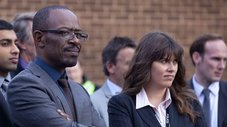 Arnott speeds to Laverty's house following a tip-off from Fleming, only to find Gates supposedly searching the property, claiming that he has come to arrest Laverty. Whilst at the property, Gates tampers with evidence, hiding his whisky glass and wiping his prints from the bottle just as his team arrives. Arnott demands that Forensics dust the table for prints in the hope of proving that Gates was at the property before Laverty disappeared. Hastings and Arnott haul Gates in for questioning. Gates confirms that Laverty was an old flame, but he denies all knowledge of the money laundering scam. Gates flounders when Arnott asks him how he managed to park his car on Laverty's drive unless she let him onto the property, a hesitation which Arnott suspects is a sign of guilt. Hastings informs Gates' senior officer that he is to be taken off the Laverty case.
Read More
Crew
1
Directed by: David Caffrey
Written by: No writer has been added.
No guest stars have been added.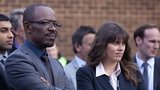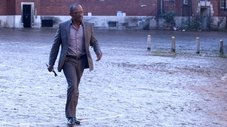 Fleming suggests to Arnott that the link between Laverty's money laundering scam and Gates may be his children's school fees. Arnott visits the school, who later confirm that Laverty paid the deposit and the first full term in cash. Arnott agrees to return to AC-12. Meanwhile, Hastings decides to bring in the rest of Gates' squad to interrogate them over the 'laddering' charge. Morton refuses to comment, Fleming sticks to her cover and decides to back up Gates, but during questioning Hastings interrogates Cottan about the night of the surveillance on Greek Lane, and he claims that Gates ordered Deepak and him to end surveillance, unaware that this would create a prime slot in the timeline for the killers to strike. Meanwhile, forensic evidence at the crime scene and Arabic books belonging to the victims leads Gates to cook up a story regarding a possible terrorism plot, allowing him to wind up Arnott about the armed raid in which he failed to capture a terrorist cell.
Read More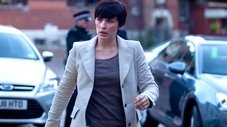 Gates returns to rescue Arnott from the hands of his torturers. Arnott, who is convinced that Gates is innocent of the murders and believes Gates can lead him to the killers, lies to Fleming and tells her that Gates did not play any part in his kidnapping. Meanwhile, with her cover blown, Fleming is forced to leave TO-20, but not before Morton expresses his disgust. Cottan is assigned as deputy SIO on the triple murder case, while Arnott's former counter-terrorism Chief Inspector is brought in to oversee the operation into apprehending the suspects. Fleming interviews Ryan, who denies any knowledge of 'Tommy' or the murder of Jackie Laverty. He does, however, reveal to Fleming that it was Gates who rescued Arnott. Fleming, upset that her colleague has lied to her, informs Hastings. Meanwhile, Arnott uses Morton to set up a midnight rendezvous with Gates. Gates tries to convince Arnott that he has never 'crossed the line', even once, and that he was forced to turn rogue and did not have any choice in the matter.
Read More