Overview
Media
Fandom
Share
If you think catching criminals is tough, try catching police officers.
Overview
A drama about the investigations of AC-12, a controversial police anticorruption unit.
Creator
Last Season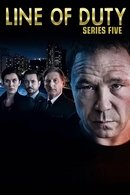 2019 | 6 Episodes
Series 5 follows the actions of Superintendent Ted Hastings, D.I. Kate Fleming and D.S. Steve Arnott as they investigate an Organised Crime Group with links to missing undercover officer D.S. John Corbett.
Content Score
Yes! Looking good!