Episodes
3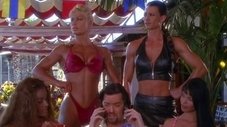 V.I.P. must protect a director from investors when they send an assassin to kill him for not paying them the 3 million dollars he owes them.
Read More
Val's father returns and he's being targeted by a group of high tech terrorists. Val discovers that he's her father and she brings him to her penthouse where they discover that the terrorists are outside so they leave posing as decoys. Two of the terrorists enter the penthouse thinking that Val and her dad are still in there but are treated to a bomb; the bomb blows up destroying the penthouse. Tasha discovers that Val's dad is and ex-CIA operative who was involved in a top-secret project called OMEGA. Val's father is then busted and kept in an extremely well secured building. Tasha has to go through a set of lasers, like Catherine Zeta-Jones in the movie Entrapment, but before she can Val accidentally shoots her with a goo that has a similar effect as Novocain so Val has to take her place. She makes it through all right but gets excited and her breasts accidentally touch the last laser and set off the alarm. They escape with Val's dad and the CIA kills the remaining terrorist.
Read More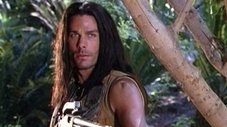 V.I.P. must protect a man whose blood can cure anything due to the fact that he's lived the last 23 years of his life in the rain forests.
Read More