Episoade
5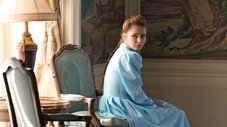 Bill, Nicki and Cara Lynn travel to Washington, D.C., where Bill tries to land an endorsement from Congressman Clark Paley while mending things with Nicki. Meanwhile, Margene's on-air triumph is tempered by a case of mistaken identity; Joey goes to extremes to safeguard a secret; and Barb and Sarah hit a young Native American woman with their car.
Citiți mai multe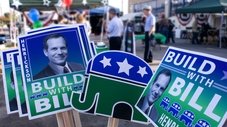 Pressed by Coburn to state his intentions, Bill gets his family to stage an elaborate rally announcing his candidacy. He isn't so lucky when an audit uncovers insurance discrepancies caused by his multiple wives. To protect his secret and save his candidacy, he ends up asking Don to take the fall, and moves up his announcement by three days.
Citiți mai multe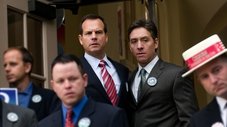 Bill pulls out all the stops to win Paley's support for the State Senate nomination, while Nicki continues as his campaign's 'secret weapon.' Meanwhile, Margene gets the cold shoulder; Marilyn pitches to represent the casino's interests in Washington; Frank picks a bad time to drop by the casino; and Bill absorbs a last-minute sucker punch from Coburn.
Citiți mai multe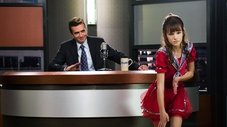 Sarah makes an announcement that shakes up the family; Nicki tries a new look; Margene is put on the defensive when Bill questions her real reasons for getting married. An ill-timed remark puts Barb in an unwanted spotlight; an exposed Marilyn looks to bring down Bill; Bill looks for clues about J.J. in Kansas, while Adaleen finds them closer to home.
Citiți mai multe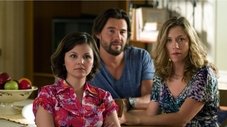 With the election only days away, Bill puts the squeeze on Paley to protect his candidacy. But Marilyn has an ace up her sleeve that threatens to wreck Bill's chances. Meanwhile, Nicki gets news that seems too good to be true; and a late-breaking polygamist scandal forces Bill and his three wives to rethink their bold post-election plans.
Citiți mai multe