Episodes
4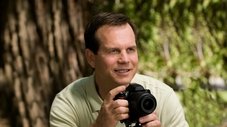 The Henricksons embark on a 2,500-mile road-trip pilgrimage to a Joseph Smith shrine in Cumorah, NY, where Bill intends to bury a family time capsule in the sacred earth. Along the way, a series of jarring revelations test the limits of their family bonds--and Bill's faith.
Read More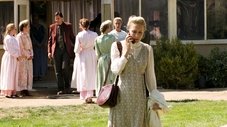 Bill petitions the DA's office to charge Roman with murder; Margene starts a jewelry business; Don's fact-finding mission about the casino license reveals the possible involvement of Bill's brother-in-law; Sarah considers her options for the future.
Read More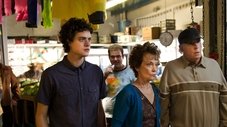 Ana resurfaces with a surprise revelation. Meanwhile, Bill tries to get Tommy and Jerry to rebrand the casino; Marilyn makes yet another impressive pitch; Lois and Frank take Ben and Jodean south of the border; Nicki is infuriated by Alby; Margene worries about her booming business; and, with a flourish, Bill shows his wives the family's collective future.
Read More