Episodes
3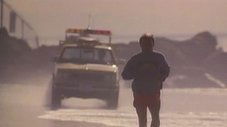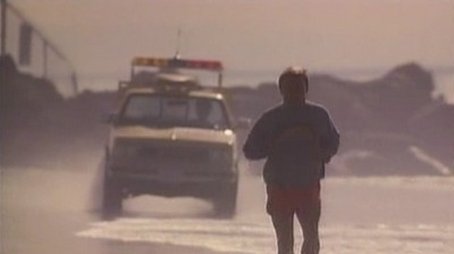 Mitch Buchannon has just been promoted to lieutenant. Mitch and his ex-wife Gayle have an argument about what's best for their son Hobie. Eddie Kramer is the top rookie in the rookie class of ´89, and Shauni McClain is one of the last ones to qualify. Shauni starts off as a terrible lifeguard, but the experienced Jill Riley teaches her how to become a good lifeguard. In order to cheer Hobie up, Mitch and his old lifeguard friend Al Gibson, takes Hobie on a fishing trip. Then something happens and the boat sinks below the surface. Mitch and Al have to rescue the people on the boat. Disaster strike during the final rescue when Al gets trapped inside the wreck and dies. Baywatch arranges a funeral at sea for Al, with Mitch holding a speech. Meanwhile, Craig Pomeroy rescues a girl named Laurie. She is crazy and tells Gina at a party that she and Craig has had sex together. Then Laurie tries to kill Gina under a pier. But Craig comes to her rescue just in time. Trevor Cole from Australia works as a lifeguard at the local beach club. Trevor thinks that he's the best and Mitch immediately dislikes him. Even though Mitch doesn't like him, he tries to imitate him by climbing up a pipe using just arms and legs.
Read More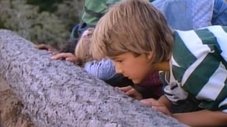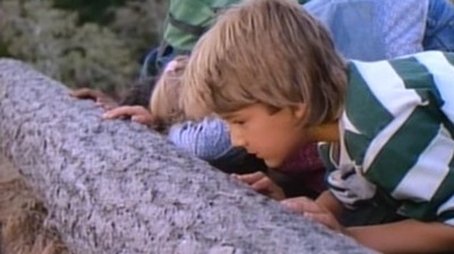 When Gayle's job means a transfer to Columbus, Ohio for her, she wants to take Hobie with her. Therefore she has hired a lawyer in order to get the custody of Hobie. When Mitch and Gayle argue, Hobie overhears everything and leaves upset. His friend Jenny has the keys to her dad's boat, so she and Hobie along with their friend Clark head out with the boat. They end up at an island named Santa Ynez.
At Santa Ynez they find a corpse and stolen gold money. Jenny takes the stolen gold money with her and when the two pirates arrive to their camp, they find out that someone has been there. In the meantime, Mitch and Gayle are getting real worried and set out to search for the kids when they find out that Jenny's father's boat is missing. Mitch knows that there are pirates out there and gets even more nervous.
At Santa Ynez, the kids plan to leave, only to find out that the boat is missing. When the pirates Duane and Rusty see them, they start chasing them around the island and when the kids
Read More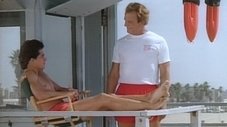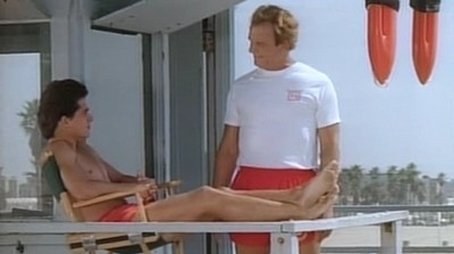 When Gayle's job transfers her to Columbus, Ohio earlier than expected, she plans to take Hobie with her. Mitch immediately gets upset about this, because they agreed that Hobie could spend the summer in Los Angeles. Later on the same day, a romantic flame is rekindled between Mitch and Gayle when they are looking through a box of old photos. Because Mitch and Gayle spend the night together, Hobie thinks they will move back in together again. When he finds out otherwise, he gets real disappointed and runs away on his bike.
While Hobie and Jenny are walking on the beach, they see a girl in trouble and they manage to rescue her. When they arrive at headquarters, Shauni tells them that they did everything wrong during the rescue. When they go upstairs everyone looks angry, but it's just a trick. In fact, they did a great rescue and receive a recommendation. Gayle is outside hearing all this and decides that Hobie belongs with his dad at Baywatch. Gayle ends up going to Columbus herself.
M
Read More