Kent McCord
as Rear Admiral Paul Whelan
Episodes
3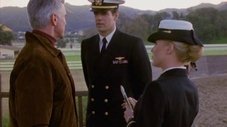 Admiral Chegwidden investigates the apparent suicide of his mentor, Admiral Clancy, who allegedly shot himself while on a hunting trip with several friends. Chegwidden can't believe that his friend would kill himself, and discovers that someone else may have actually pulled the trigger.
Read More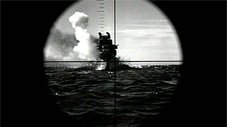 Harm and Chegwidden fight an attempt by a salvage hunter to excavate the remains of a submarine that disappeared in 1941, just before the attack of Pearl Harbor. Meanwhile, Bud takes on the heavy burden of trying to keep an obese petty officer from being discharged for failing to lose weight.
Read More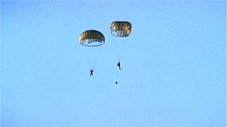 Mac prosecutes a SEAL jumpmaster is charged with causing the drowning death of a trainee during a parachute mishap by being hung over and is defended by Bud, assisted by a new female Lieutenant who is very ambitious, wanting to be the first female JAG.
Bud & Lt. Singer discovers a safety file that is inadmissible in court that supports the prosecution's contention that the jumpmaster was impaired. The file mysteriously winds up in Mac's car and she thumbs through it. After conferring with Harm who tells her what she already knows, she burns the file. But during questioning court, Lt. Singer objects that Mac is basing her argument based on the file, which Bud reluctantly agrees. Mac is charged with prosecutorial misconduct, removed & replaced by Harm.
Having been chewed out by the Admiral, she takes some leave & heads to spend time with Mic in Australia, running into the Admiral & Dr. Walden who are taking their own weekend 'trip'.
Harm makes clear to Lt. Singer that whoever setup M
Read More