Overview
Media
Fandom
Share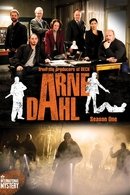 2011 | 10 Episodes
Season 1 of Arne Dahl premiered on December 27, 2011.
CID inspector Jenny Hultin puts together the A-group, a group of six carefully selected police officers with varied backgrounds from all over the country. The cases that the A-group handles are high-priority threats involving particularly complex and dangerous violent crimes with a direct or indirect international connection. The hunt for murderers and psychopaths puts a heavy strain on relationships within the group, as well as on the members' private lives, which prove to harbour unexpected secrets – sometimes with a disturbing connection to their work.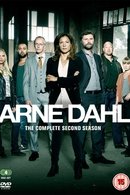 2015 | 10 Episodes
Season 2 of Arne Dahl premiered on February 15, 2015.
Arne Dahl's A Unit has been disbanded for the last two years. When a wave of brutal murders hits Polish nurses in Sweden, the National Police see their chance to instate the unit again. Kerstin Holm, previously a member of the A Unit, is assigned to lead them.