Overview
Media
Fandom
Share
Episodes
3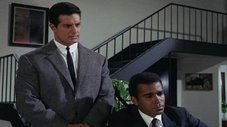 The IMF must undermine ""the Butcher of the Balkans"", Janos Karq, by having his head of security capture an agent, Sparrow, who will then incriminate Karq. To pull off the ruse, they need a memory expert, Baresh, who can memorize the necessary information in the short time allowed and pretend to be Sparrow. Baresh will later be traded back. However, during a faked ""rescue"" to make Sparrow look more convincing, Baresh gets a look at Soska's master list of agents, and the team must rescue him from the prison immediately to get the information.
Read More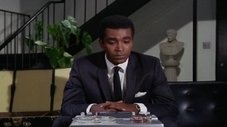 The wife of a deceased scientist, Kurt Zubrovnik, is being pressured by Eastern forces to work for them. They are using a phony psychic to convince the wife her dead husband wants to defect! Accompanied by IMF ""psychic consultant"" Ariana Domi, Rollin and Barney try to disrupt the fraud and convince her to return to working for the U.S. The psychic, Poljac, is torturing the husband for information to use to convince his wife Poljac's powers are real. Ariana senses a real ghost present. In the end, Rollin sets up a final seance and Barney prepares to use a technological projection of Zubrovnik to decry Poljac. However, a blackout causes his equipment to fail, and Ariana's alleged powers, plus some ghostly phenomena, allow them to complete their mission.
Read More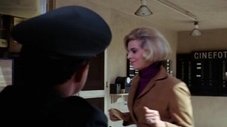 Miklos Klaar, an Iron Curtain filmmaker, has film of American soldiers and plans to edit it into an atrocity movie to discredit the U.S. He has recreated the jungle as a set from the one print of the film he has. Disguised as a Ministry of Propaganda officer, Rollin destroys the print and Barney floods the negative vault, forcing Klaar to reshoot the American footage as well. Cameraman and IMFer David Day is snuck in and films Klaar recreating the American footage. On the day the press is assembled, David and Willy manage to bypass Klaar's guards and air the footage of Klaar rehearsing his cast and crew and congratulating themselves on the phony massacre.
Read More