Episodes
5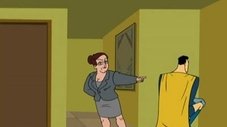 Upon seeing the reality TV show Super Nanny, Captain Hero purposefully acts bad so he can summon Super Nanny and challenge her once and for all, because he thinks anything called super is a challenge to him. Meanwhile, Ling-Ling tries to get his driver's license. When he fails miserably, Wooldoor helps him become more "Americanized" so he can pass.
Read More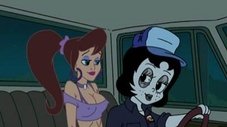 Xandir looks to his housemates for help in telling his parents he is gay. They do a little role-playing and, as usual, things get out of hand.
Read More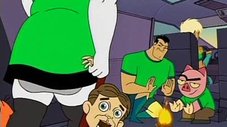 Clara annoys her housemates by preaching about the upcoming rapture. When her housemates head off to the mall, Clara mistakenly thinks they've been taken off to heaven. In the mean time, the other housemates get themselves trapped in a compact parking space in the mall with little or no means of escape.
Read More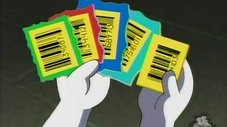 Wooldoor becomes the cereal mascot of Quackers cereal after the original mascot is mysteriously murdered. Wooldoor parties it up Hollywood-style with his new cereal friends, and soon finds himself addicted to Crunchberries. Toot discovers that the cereal industry is evil and tries to bring down those cereal jackasses before they lose Wooldoor forever
Read More