Episodes
7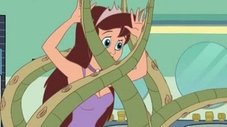 A pregnancy scare is the least of Clara's worries (and one easily settled by a talk about "the facts of life") when the rest of the household finds out about her "personal problem." It seems due to a curse cast by her wicked stepmother, her vagina has been transformed into a bizarre tentacle monster! After the initial fear, horror, and urge to form an angry mob die down, the rest of the crew bands together to help Clara break the curse by finding her "one true love."
Read More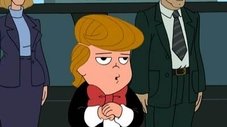 Notorious billionaire, Bucky Bucks, comes to the Drawn Together house, and hosts an Apprentice style boardroom to answer the demands of the house mates, claiming that they wanted a prize for winning something on the show. Meanwhile, Toot tries to persuade the house mates to blow up the house.
Read More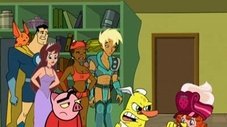 The conclusion of the cliffhanger involves the cast crash landing on a supposedly deserted island. The cast mates, with the exception of Toot, make it back to the house, where they start to interview new roommate possibilities, including Scorpion from the Mortal Kombat video games.
Read More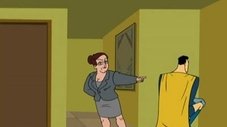 Upon seeing the reality TV show Super Nanny, Captain Hero purposefully acts bad so he can summon Super Nanny and challenge her once and for all, because he thinks anything called super is a challenge to him. Meanwhile, Ling-Ling tries to get his driver's license. When he fails miserably, Wooldoor helps him become more "Americanized" so he can pass.
Read More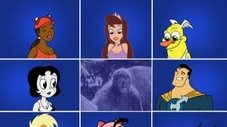 The best of the past two seasons in clip-show form.
Read More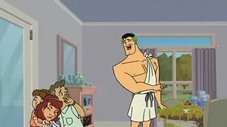 Captain Hero is thrilled to discover Greeks have moved in next door, but remains oblivious to the fact that it is a family of Greek immigrants and not a Greek fraternity. When the Greeks won't let Captain Hero rush their house, he sets his sights on revenge, including fraternity-style pranks like kidnapping their daughter. Meanwhile, Ling-Ling's sickly father moves into the Drawn Together house and falls in love with Toot. Like a typical gold digger, Toot marries the rich old man for his money. But will Ling-Ling put up with losing his inheritance to a fatty?
Read More