Season Cast
13
Season Crew
17
Episodes
6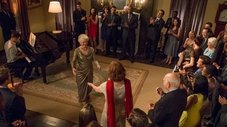 Douglas discovers Elaine has plans to run for office again as T.J. revisits his old habits and hits rock bottom. Elaine has Bud negotiate for the lives of Iranian hostages, placing him back into the spotlight.
Read More
No guest stars have been added.
Elaine makes an announcement to her family. The Hammond men visit a pollster during an impromptu fishing trip. Garcetti enacts a plan that puts Elaine in conflict with her longtime mentor. Susan shares her top-secret story with Alex.
Read More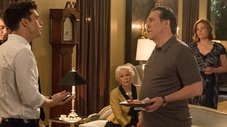 T.J. recounts the events that lead up to his suicide attempt while dealing with his family's lack of interest in his club opening. Douglas struggles to cope with his betrayal and meanwhile, Elaine has a diplomatic crisis on her hands upon her return from overseas.
Read More
In the Season 1 finale, Elaine's plan to resign hits a snag and her resignation letter leaks to the press. Elsewhere, Douglas confesses his betrayal and makes a rash decision; and a surprising event leaves everyone at a crossroads.
Read More