Episodes
4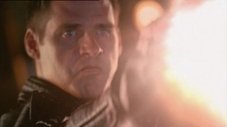 The women of Moya travel to a dead Leviathan to buy a sensor beacon for Moya which will allow her to appear to be a different ship. While there Aeryn and Sikozu spy on a secret meeting between the Peacekeepers and the Scarrans.
Read More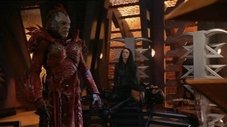 Moya arrives at Katratzi. Crichton attends the peace talks between the Scarrans and the Peacekeepers ...with a nuclear bomb.
Read More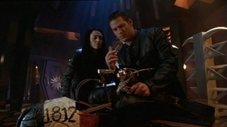 With the option to leave on the Peacekeeper Command Carrier no longer available and his nuclear bomb disarmed, Crichton must follow Scorpius' plan and destroy the Crystherium Utilia.
Read More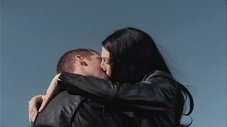 With their Crystherium stores low, the Scarrans must travel to Earth through a wormhole as those flowers grow there. With Pilots help, Crichton tries to collapse the wormhole leading back to Earth.
Read More