Episodes
6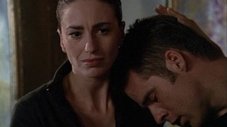 Stark returns to Moya with a plan to rob a shadow depository and buy a contingent of slaves, one of which is D'Argo's son Jothee. D'Argo attempts the robbery on his own however and now the crew must recover him as well as the money they require.
Read More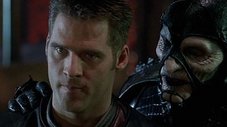 Scorpius buys the slaves containing D'Argo's son before D'Argo can. Some of the crew leave Moya in search of mercenaries to rescue Jothee. Meanwhile back on Moya, the stolen money has turned into metal eating spiders that begin to consume Moya.
Read More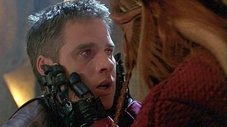 Crichton turns himself over to Scorpius in order to free Jothee. With all the mercenaries now aboard Moya, the crew form a plan to rescue Crichton and destroy the depository.
Read More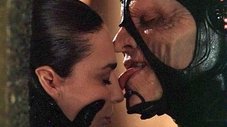 The crew find a doctor that can heal Moya's burns and remove Crichton's neural chip. Things are complicated however when Crichton is informed he needs additional brain tissue from a donor in stasis who will die when the tissue is removed. Also Scorpius is beginning to take over Crichton's brain.
Read More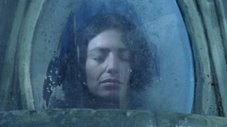 D'Argo and Stark try to heal John, left with his head open on an operating table, while Scorpius attempts to avoid discovery. Zhaan makes a great personal sacrifice, while Jothee and Chiana commit an indiscretion.
Read More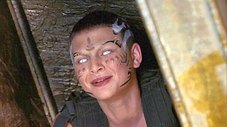 Moya docks at a commerce station so the crew can spend some of the money they acquired from the depository. Disaster strikes however when the station is hit by a storm.
Read More