Episodes
3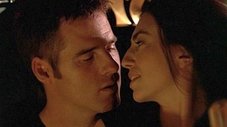 Moya arrives at a planet where the population test their genetic compatibility by kissing. Crichton kisses a princess, who is next in line for the throne, and discovers that his DNA is a perfect match for her. He must now marry her and they will rule together.
Read More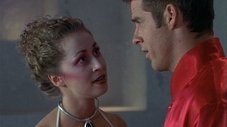 Princess Katralla's mother brings in Scorpius promising Crichton that if he doesn't marry her daughter, she will hand him over. Meanwhile, Prince Clavor starts a plot to assassinate Crichton so that he may ascend to the throne instead of his sister.
Read More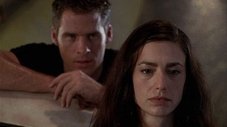 Now married, Crichton and Katalla are frozen into living statues so that they may watch over the presiding governments of the next eighty cycles. Immediately, Clavor and the Scarran emissary attempt another assassination and succeed in removing Crichton's head. The crew must save John and Chiana while escaping Scorpius.
Read More