Episodes
3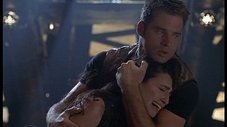 A datacam tape is uncovered showing Aeryn as part of a Peacekeeper firing squad that executed a previous Pilot aboard Moya. The rest of the crew wants answers but Aeryn is recalcitrant about revisiting her past - especially her relationship with Velorek, the man charged with forcibly bonding a new Pilot to Moya. Pilot two refuses to communicate with the crew, not wanting to reveal his own complicity in the murky circumstances surrounding his installment as Moya's guide.
Read More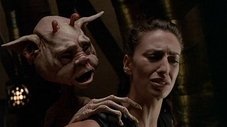 The crew bring aboard an alien tracker to remove some creatures that came aboard hidden in some cargo.
Read More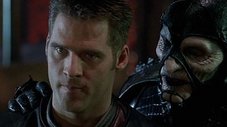 Scorpius buys the slaves containing D'Argo's son before D'Argo can. Some of the crew leave Moya in search of mercenaries to rescue Jothee. Meanwhile back on Moya, the stolen money has turned into metal eating spiders that begin to consume Moya.
Read More