Episodes
4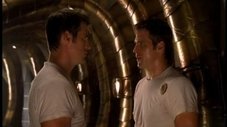 Moya gets infested with bugs who have come on board to breed. They turn up the temperature to speed up the process but this causes Aeryn to get heat delirium as she is cold blooded. The bugs seem to be able to replicate members of the crew. And as if that isn't enough, a peacekeeper ship shows up.
Read More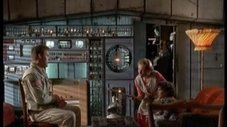 A peacekeeper beacon goes off and Moya has to land on an alien planet to prevent it's signal being intercepted and Moya being discovered. Crichton, D'Argo and Aeryn leave Moya and explore the planet in search of a substance that can be used to numb Moya's senses so the beacon can be removed. Crichton gets separated from the group and meets up with some inhabitants of the planet who hide him from the authorities.
Read More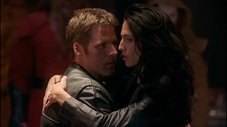 60 days on and Rygel is retrieving pieces of John and Aeryn from the sea bed. The diagnosan (Season of Death) re-crystalises them and they start getting to know the species that live on that world.
Meanwhile, Scorpius and Sikozu are aboard a Peacekeeper Command Carrier on a recon mission. They attack a Scarren ship which provokes the Scarrens into declaring war on The Peacekeepers.
Read More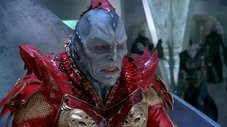 With Sikozu's help, everyone manages to escape from the Scarren prison. Joining up with D'Argo, Jothee, Chiana and other Luxans they cripple and leave the Scarren ship and return to Moya.
Crichton returns to the wormhole where he gets Einstein to give him the ability to build a wormhole weapon.
Read More