Episodes
3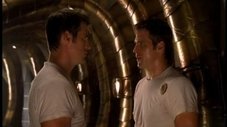 Moya gets infested with bugs who have come on board to breed. They turn up the temperature to speed up the process but this causes Aeryn to get heat delirium as she is cold blooded. The bugs seem to be able to replicate members of the crew. And as if that isn't enough, a peacekeeper ship shows up.
Read More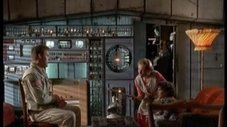 A peacekeeper beacon goes off and Moya has to land on an alien planet to prevent it's signal being intercepted and Moya being discovered. Crichton, D'Argo and Aeryn leave Moya and explore the planet in search of a substance that can be used to numb Moya's senses so the beacon can be removed. Crichton gets separated from the group and meets up with some inhabitants of the planet who hide him from the authorities.
Read More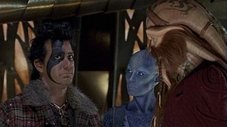 While on a transport pod piloting lesson with Aeryn, Crichton gets caught in an energy field which is invisible to their sensors. Back on Moya, a strange guest docks and comes aboard to warn the crew about The Flax, an invisible energy net created to catch ships.
Read More