Episodes
4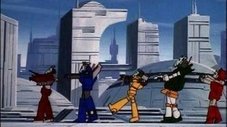 Hoist gets a big break into show business after rescuing stuntmen. Sunstreaker, Powerglide, Warpath and Tracks are along for the ride as well. On the road to a movie career, however, they learn Dirge has stolen a device from Wheeljack's lab.
Read More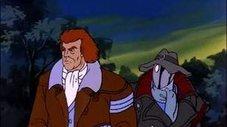 After the Autobots interfere with one of his plans, Victor Drath gets help from Ol' Snake (none other than the notorious Cobra Commander) to create artificial human bodies. Rodimus, Springer, Ultra Magnus and Arcee get caught and placed in the artificial bodies. Seemingly human, they will have to find a way to reverse what was done to them and stop Drath from using their original bodies against Autobot City.
Read More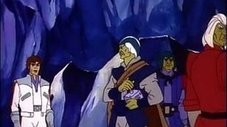 While much has changed and there has been a peaceful lull lately, the Decepticons are happy to get back to basics. Soon, Autobot City is a mess and the Plasma Energy Chamber key is stolen. The fight moves to Cybertron and in front of the soon activated the Plasma Energy Chamber, no less. An unexpected reaction from it, though, leaves a number of Transformers on both sides (plus Spike and Daniel) on Nebulos. Greater fighting awaits there, as machine-hating Nebulons seek to overthrow the evil Lord Zarak and the Hive. Getting back home is, of course, on hold for the recent arrivals to Nebulos. However, the Hive appears unstoppable and only something truly radical may work against them.
Read More