Episodes
5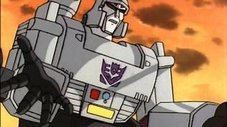 Megatron and a politician team up to slander the image of the Autobots.
Read More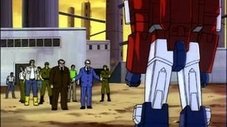 While Megatron and Shawn Berger enjoy Decepticon Day in Central City, Spike tries to find video evidence that proves the Autobots are innocent!
Read More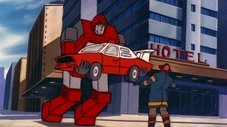 Red Alert is damaged during a battle, making him rather paranoid. This causes him to join forces with Starscream, who wants to get a hold of the Negavator.
Read More
The Decepticons acquire the Key that will give them access to Vector Sigma. After using Vector Sigma, they find the Key is also capable of making organics turn into machines. Megatron prepares to use it against Earth and The Autobots will need new allies in this battle, but their creation will come at a high price.
Read More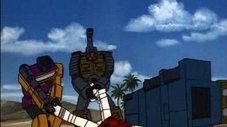 The Decepticons work with a smuggler to take over a Mideast palace and begin acquiring plane parts for the construction of a air fortress. The Aerialbots head to the scene, but Slingshot and Sky Dive get into trouble. But a young man known as Hassan comes to their aid to help save the day.
Read More