Episodes
4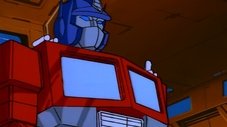 While traveling through space in the Ark, the Autobots are ambushed by their enemies, the Decepticons. The battle moves into the Ark itself, leading to a damaging crash on Earth. After millions of years of dormancy, both sides are suddenly awakened and the battle on Earth is about to begin.
Read More
Spike is severely hurt during a battle. His mind is placed into Sparkplug's recent creation, Autobot X, until his body can be saved by an operation. But the Autobot X body was unstable to begin with and Spike soon ends up betraying his friends.
Read More
The Decepticons acquire the Key that will give them access to Vector Sigma. After using Vector Sigma, they find the Key is also capable of making organics turn into machines. Megatron prepares to use it against Earth and The Autobots will need new allies in this battle, but their creation will come at a high price.
Read More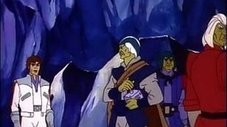 While much has changed and there has been a peaceful lull lately, the Decepticons are happy to get back to basics. Soon, Autobot City is a mess and the Plasma Energy Chamber key is stolen. The fight moves to Cybertron and in front of the soon activated the Plasma Energy Chamber, no less. An unexpected reaction from it, though, leaves a number of Transformers on both sides (plus Spike and Daniel) on Nebulos. Greater fighting awaits there, as machine-hating Nebulons seek to overthrow the evil Lord Zarak and the Hive. Getting back home is, of course, on hold for the recent arrivals to Nebulos. However, the Hive appears unstoppable and only something truly radical may work against them.
Read More