Season Cast
0
There are no cast records added to Specials.
Season Crew
0
There are no crew records added to Specials.
Episodes
2
"Speaking of Dreams" is a short 5-minute bonus episode that shows what the character's past and current dreams for the future are.
Read More
Expand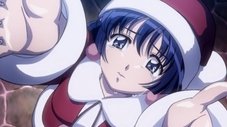 A very fantasy-based bonus episode set at Christmas time, a year or two before the very first episode of Ai Yori Aoshi began. After a long night of work, Kaoru encounters a strange twist of fate when he is assaulted by a flying necklace. It isn't long before Kaoru finds the necklace's owner, since she appears in Kaoru's apartment shortly after Kaoru collapses on his futon. The mystery girl (who resembles Aoi) introduces herself as Santa Claus, and explains that the necklace is the key to her home world, and she cannot return without it. As a way of thanking Kaoru, Santa grants him one wish. Kaoru wishes to spend Christmas with Santa. Upon learning that she doesn't have a name, Kaoru quickly decides a new name for her: Aoi. The rest of the episode focuses on "Aoi" and Kaoru's special Christmas encounter.
Read More
Expand