Episodes
4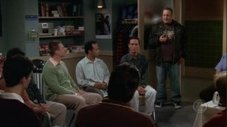 On the way to a overeating support group, Doug notices an abusive relationship group, and decides to join them instead. Although, Carrie becomes suspicious when he not only gains weight, but begins to cower in her presence.
Read More
When Doug and Carrie accidentally get a transcription of one of their arguments, they decide marriage counseling might not be a bad idea. And when Arthur gets hold of it, their argument becomes entertainment for a senior citizens' group.
Read More
Feeling hurt over not being invited to a block party, Doug adopts a dog just to prove to the neighbors that he's an okay guy-a decision he soon regrets. Meanwhile, Arthur falls prey to the gambling bug when trying to help Danny beat it.
Read More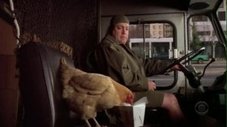 Carrie soon grows tired of Doug's forcing his new vegetarian lifestyle down her throat. Meanwhile, Carrie's boss wants to start discussing novels with her and Spence takes on some humiliating new jobs.
Read More