Episodes
1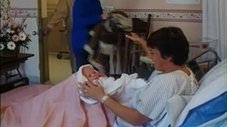 This is sometimes referred to as Cagney & Lacey's ""Lucy and Ethel"" episode for its comedic touches. At last, Lacey has baby Alice. (It did seem like the longest pregnancy on record, didn't it?) Cagney has to drive her to the hospital in the obligatory get-me-to-the-hospital-on-time scene. Chris has another problem - Charlie has a girlfriend, Donna.
Read More
Crew
1
Directed by: James Frawley
Written by: No writer has been added.