Episodes
4
Eva Martell is hired out of numerous candidates by Melvin Slater to impersonate a woman named Helen Reynolds. Eva is paid extremely well and given a nice apartment to live in with her Aunt Agnes as long as she continues with her impersonation. Both Eva and her aunt suspect a rat and seek Perry's advice. Then Melvin Slater turns up dead in the apartment.
Read More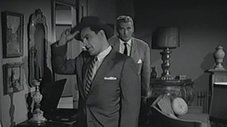 Donna Kress, a singer, is preparing a demo for a recording contract. She has been carrying on a long term affair with a married man, Frank Thatcher. That night Frank Thatcher is involved in a hit-and-run accident but does not report the incident. He is the son-in-law of Henry W. Dameron, a very wealthy businessman. To avoid publicity, Henry Dameron instructs Frank Thatcher to pay off the dead man's family anonymously. Frank uses Paul Drake to take care of the details. After Paul Drake speaks to the widow he uncovers the fact of the hit-and-run accident which Frank did not reveal. Later he confronts Frank Thatcher, a fistfight ensues, and Paul Drake is knocked unconscious. Later Frank Thatcher is found dead in the same apartment with Paul Drake after he wakes up. Paul Drake is accused of the murder when his gun is found to be the murder weapon.
Read More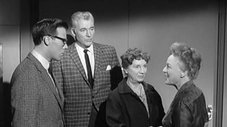 Mason's client: an amnesia victim on trial for the murder of her husband.
Read More
We don't have an overview translated in English. Help us expand our database by adding one.