Overview
Media
Fandom
Share
Episodes
3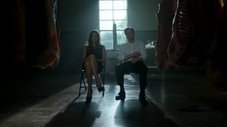 In an effort to bring down Proctor, an enraged Lucas looks for trees to shake. After rattling the regulars and strippers at the Savoy, Lucas and his deputies rough up Sharp, a junkyard skinhead, for info on Proctor's ecstasy operation. A family crisis brings Carrie, Deva and Gordon together; Alex (Anthony Ruivivar) faces a vote of no-confidence at the tribal council; Job shows off his explosive side.
Read More
An illegal search warrant helps Lucas bust Proctor, at a cost. Sharp and his skinheads look for payback against Emmett, testing the limits of the deputy's patience. Carrie provides the cash for Max's treatments and takes a small step towards thawing out her relationship with Gordon and Deva. Job finally gets a lead on Rabbit.
Read More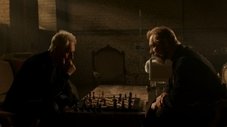 While in New York, Job visits a priest with ties to Rabbit; Carrie's relationship with Gordon faces a new test following another revelation.
Read More