Episodes
6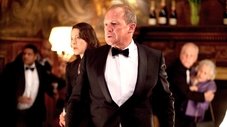 The team has been left shocked by Lucas's betrayal, and with Harry Pearce on gardening leave, Section D has a new leader called Erin Watts. She has brought Calum Reed with her into the team. Harry Pearce manages to win his MI5 employment tribunal and is soon back on the Grid in the thick of the action. Secrets end up being discovered after Max Witt, a retired spy and Harry's colleague in Berlin during the Cold War, is discovered to have been murdered.
Read More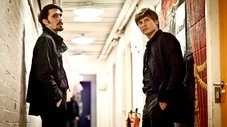 Calum is attacked by a gang of street muggers during a routine intelligence-sharing exercise with MI6. The laptop he was carrying is stolen, and contains highly-classified information on MI5's undercover assets. Their names are soon plastered all over the internet, making MI5 look incompetent and putting those top assets' lives in danger.
Read More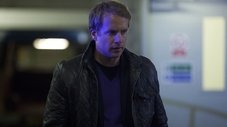 MI5 receive a red flash: radioactive material has been detected at an airport. They have intelligence that a highly dangerous anarchist with a penchant for dirty bombs has secretly entered the country. They enlist Dimitri to honeytrap the anarchist's only known contact, his sister Natalie. It is a morally tough operation for Dimitri, but through Natalie he gets close to the dirty-bomber. Dimitri's personal connection to them both proves invaluable in the tense and potentially lethal endgame.
Read More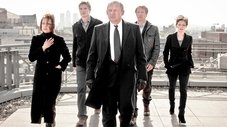 Two former inmates are released from jail. One is an undercover MI5 asset and the other is an impressionable wannabe suicide bomber who has been radicalised in prison. They are set to launch an attack somewhere in London, but our team must time it right and step in at the eleventh hour to prevent a massive loss of life.
Read More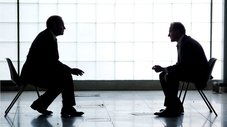 There is new evidence of CIA agent Jim Coaver's involvement in some recent attacks on MI5. Harry ends up kidnapping his former Cold War colleague but soon ends up realising that he's been looking in the wrong place and Jim could be innocent. Harry, with Ruth's help attempt to steal Coaver's laptop from under the noses of the Americans at the US embassy.
Read More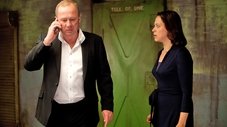 Harry finds himself facing deportation to America following the death of CIA agent Jim Coaver. After some new evidence comes to light about the recent attacks on the United Kingdom and the Government's proposed alliance with Russia, Ruth and her former colleagues in Section D free Harry from CIA custody. Harry's suspicions see him going to another of his former Cold War adversaries.
Read More