Episodes
6
Teenager Kelvin Stagg is shot dead in a London street. Then politician Stephen Collins breaks down when he hears his assistant Sonia Baker has been killed by falling under a train. A newspaper editor asks his journalist Cal McCaffrey (Stephen's former campaign manager) to look for a connection between the two deaths, and McCaffrey finds the dead teenager had stolen a silver metallic briefcase. McCaffrey traces the briefcase and in it he finds pictures of Stephen and Sonia - and a gun.
Read More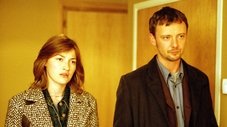 Spin-doctor Andrew Wilson has a letter which shows Stephen Collins was about to leave his wife Anne and move in with Sonia Baker - so Collins has been lying to Cal. The Collinses give a press conference, and Anne says she knew about Sonia. Cal's team wants to know who leaked their story to a rival paper. Journalist Dan leads them to Dominic Foy. Meanwhile, Stella's flat is raided by the man who shot at the courier who witnessed Stagg's murder. Then Anne and Cal begin an affair. The newspaper finally hands the stolen briefcase over to the police, but Cal refuses to say where he got it and is arrested.
Read More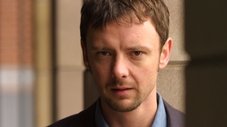 Cal is released on bail. In order to get a decoy for Della, Cal arranges to get a story to the press about his release. Cal has now become a target for the hit man and needs police protection. DCI Bell questions Stephen Collins and suggest that Sonia Baker was blackmailing him and had threatened to make their affair public knowledge. Both Bell and The Herald want to interview Dominic Foy, especially when they discover he has had a past relationship with Sonia Baker.
Read More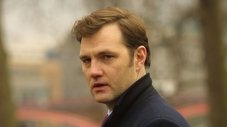 Foy is questioned by the news team at a hotel and his interview is recorded by Syd in the next room, who later discovers personally that Foy is gay. Cal declares his love for Anne. Cameron Foster persuades Stephen Collins not to tell the tabloid press about Anne and Cal's affair. Foy has been paid by Warner Schloss who are lobbyists for U-EX Oil. Was Sonia a spy for the company? Meanwhile Stephen discovers he has had a weekend away with Sonia for which their expenses were also paid by Warner- Schloss.
Read More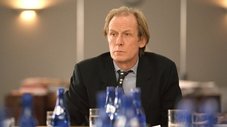 Della manages to get Dominic Foy back into the hotel for another interview. Stephen Collins is listening to the interview next door and speaking through a concealed microphone tells Della what questions to ask. When he discovers that Sonia was pregnant and Foy adds that Collins didn't care about her he forces his way into Foy's room and phtsically attacks him. Foy is taken to hospital. Greer tells Cal that George Fergus convinced her to employ Sonia Baker, even though Sonia had less qualifications than the other applicants. Cameron now has a story, but is 'gagged' by U-Ex oil and Westminster, he prints this fact in short headlines. As a result The Herald brings in another editor to edit 'the headlines' . Cameron has a document witnessed by Della and tells Cal that the copyright to the final story will be his.
Read More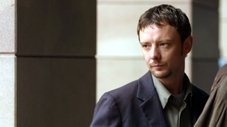 Cameron tells Yvonne Shaps that he has sacked Cal making him a freelance journalist and that Cal has the copyright to the story if she does not give them more money for the story Cal will go to another paper. Yvonne gives them the money. Foy gives them an e-mail linking Sonia with U-Ex Oil and Warner-Scloss. Stephen tells Cal he will resign from the Energy Select Committee and help get him a story that will link George Fergus to Sonia's murder. During an interview Collins talks about Sonia meeting Paul Canning from Warner-Scloss at the Trocadero everyday. Cal realises that this is information that Collins should not know and that there may now be a link to Stephen and Sonia's hitman.
Read More