Episodes
4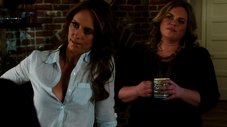 Riley stumbles upon the phone number of a mystery woman from her husband's past, leaving her to wonder if he was having an affair before he deserted her. Meanwhile, Riley's mom, Linette, embarks on a new romance with fellow churchgoer, Garrett.
Read More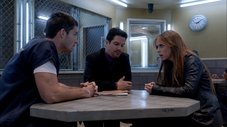 Riley and Kyle are mid confrontation and find themselves interrupted by local cop, Nathan. His presence is not a welcome one, but the purpose of his visit is for a reason that neither of them could have imagined. Evan and Riley's bond grows stronger in the wake of this conflict with Kyle. At the spa, Riley inherits a new client, Judge Overton aka "Mr. Louboutin," whose love for expensive shoes rivals her own. And Taylor makes some changes to the salon that will require Lacey and Linette to become more independent with their clients and their finances. Riley befriends the mother of one of Travis' classmates, who is a welcome relief amidst the gossiping moms in the wake of Kyle's return.
Read More
When Riley's client, Lewis Clark, mentions he has a connection to a big time music agent, The Wolf, Riley considers her forgotten dream of becoming a singer. Lacey gets suspicious that Dale has been living a secret life. Riley continues to work on Kyle's defense with his attorney Graham, but Kyle encounters some trouble with a fellow inmate that could jeopardize their efforts. Meanwhile, Evan continues training at the police academy and begins to get close to his fellow cadet, Shelby. At the Rub of Sugarland, Selena teases Derek about the frequency of massages booked by his client Lisa.
Read More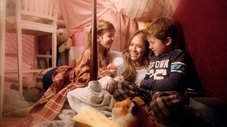 Riley's desperation to find the "client list" takes her down a dangerous path and puts everyone in her world at risk, including Georgia, Nikki, and Judge Overton. As Evan continues to investigate Carlyle he crosses paths with Riley in her double life. Kyle is worried about Riley and turns to Evan for help. Riley also confesses to Lacey the reason that she was attacked, putting a strain on their friendship. When an attractive, French couple shows up at the spa, Selena and Derek are faced with a decision that could put their jobs and relationship in jeopardy.
Read More