Episodes
5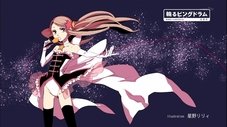 As Ringo contemplates making a special curry for Tabuki, Shōma and Kamba, having been reminded about Himari's fate if they don't cooperate, break into Ringo's house to search for the Penguindrum. After just managing to hide from her when she comes back home to prepare her curry, the brothers follow Ringo to Tabuki's house, where she finds another woman living with him. Ringo swaps the curry she was preparing with her own and runs off, where she runs into Himari who invites her to her house, much to the brothers' surprise. After eating together, Ringo returns home and confirms the events laid out in her diary.
Read More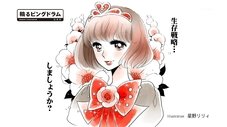 As Ringo gets help from Himari preparing lunch for a 'date' with Tabuki at the park, Kamba tasks Shōma to go with her and look through her bag for her diary, believing it may be related to the Penguindrum. When they reach the park, they encounter a runaway skunk who runs off after squirting Ringo in stink. After changing clothes, Ringo and Shōma meet up with Tabuki, who brings along the woman Ringo saw him with, an actress named Yuri Tokikago. Come lunchtime, Ringo's prepared lunch gets eaten by crows, leaving her in the shadow of Yuri's picnic. In order to fulfil a 'first kiss' note in her diary, Ringo plans to jump into the pond and have Tabuki save her. However, the skunk appears again and knocks her in, forcing Shōma to save her instead and use CPR on her, though Ringo believes Tabuki to be the one who did it. Later that evening, a girl that Kamba met up with earlier is pushed down the escalator of a train station, completing the description in Ringo's diary.
Read More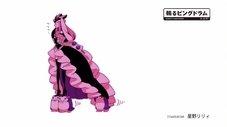 Asami Kuho, the girl who was pushed down the escalator, is questioned by a woman named Natsume, who then fires a red ball at her head, causing her to remember nothing about the incident. Kamba hears that his uncle is planning to sell their house and goes to see a strange person to obtain the money to buy it. Meanwhile, Shōma and Himari find Ringo, who had a bad day, and invite her back to their place. There, Shōma asks Ringo about her diary, which she claims is a Diary of Fate which describes her future. Both she and Shōma are summoned by the Penguin Hat, who orders Shōma to retrieve the diary, but Ringo breaks free and throws away the hat which lands on a truck, causing Himari to fall dead again. As Kamba goes to retrieve the hat, he recalls what happened 9 years ago when he went with his father into a typhoon when Himari was ill with a fever. After a tough struggle, Kamba manages to retrieve the hat and return it to Himari.
Read More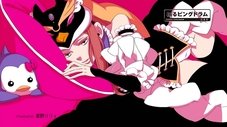 Tabuki invites Ringo to see one of Yuri's plays with him, followed by dinner, where Yuri invites her and Shoma to a party. At the party, Yuri announces that she and Tabuki are engaged, but Ringo remains determined, dragging Shoma to her school to help her make a love potion, which is foiled by Shoma's penguin. Determined to complete her mission, Ringo sneaks into Tabuki's room one night with the intention of getting impregnated by him.
Read More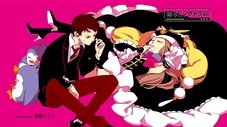 Ringo attempts to make a move on Tabuki only to find he is not there as his roof had a leak. The next day, Tabuki tells Shoma that he is moving in with Yuri, which does not settle well with Ringo, who later discovers her father consorting with another family. Undeterred, she visits Tabuki's new apartment whilst Yuri is on tour, using a special cake to drug Tabuki whilst she pretends to be Yuri in order to have sex with him. However, Shoma manages to regain his consciousness and delay Ringo enough before Yuri returns home. As Shoma tries to stop Ringo from taking things any further, her diary is knocked off and is later ripped in half by a passing motorcyclist when she tries to retrieve it. As the shock leads Ringo to walk into the path of an oncoming car, Shoma manages to push her out of the way but is hit himself.
Read More