Episodes
5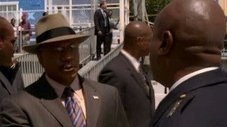 The third-season opener picks up where the sophomore year ended, with Mannion struggling for his life after being shot on his boat and falling overboard into the Potomac River. As he tries to pull himself ashore, his would-be assassin — the daughter of a Russian mobster — flees the scene and is hit by a car. While the accident brings to light the fact that Mannion is missing, the chief keeps his survival a secret so he can figure out who's behind the shooting. Deputy chief Noland is immediately pressured to solve the case by an aggressive U.S. attorney general, while a new press secretary tries to keep matters from spinning out of control.
Read More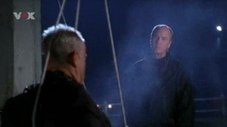 Mannion, who is presumed to be dead, pops up in Paris to follow the Government official he believes is behind the attempt on his life. Back in Washington, D.C., Temple is stopped for speeding and an officer finds cocaine in the car, but Temple claims the drugs are evidence he obtained at a crime scene and forgot to turn in.
Read More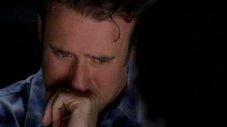 Mannion goes head-to-head with the U.S. Attorney General and a tough civil-rights lawyer (Jaclyn Smith) in an emotionally charged episode. The investigation into the murder of an 11-year-old girl turns up the child's photo on a porn site, prompting Mannion to seek help from Attorney General Hatcher to toughen legislation against Internet child pornography. But Hatcher has an agenda of his own. In other cases, the chief is asked by a congressman to look into a case involving the alleged accidental death of his son, and a high-profile lawyer (Smith) accuses an officer of using excessive force.
Read More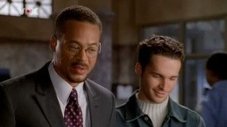 During a struggle, deputy chief Noland shoots a college student he believes is about to rob a convenience store with a gun, but the ensuing investigation doesn't turn up a weapon. Soon, Internal Affairs demands that Noland be suspended, but Mannion refuses to take his badge. Also, the student's wealthy parents threaten to bring charges against Noland.
Read More
After a video where Brander arrests a drug addict is made public and turned into a abuse of power issue, the Mayor demands that Mannion fires Brander, which he refuses to do giving that the man was found innocent. Instantly, a major riot breaks out in the city, with the citizens protesting and attacking the police, demanding that Brander gets fired. Several police cars are bombed and set on fire, and Nancy rescues an officer from an angry riot. He's badly injured, and asks her out when he comes by to pick up his dog. Meanwhile, Temple witnesses his friend Reese die while trying to find the man who shot him. Mannion is trying to save Brander, but when he can no longer live with his guilt he turns in his badge. Unfortunately, the mayor taped Mannion's conversation with Brander over the phone and fired him for obstruction of justice. Late at night, Clive calls him up, saying that Ella died unexpectedly.
Read More