Overview
Media
Fandom
Share
Episodes
4
Max is both puzzled and curious when the new guy she is dating expresses hesitations about intimacy because he is "not regular down there." Also, Sophie and Oleg struggle to get pregnant.
Read More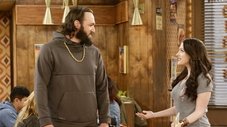 Oleg's pro-basketball playing cousin comes to town to play a game against Max's favorite team and gifts her with two free tickets, but chaos ensues when the girls interfere with the game and risk ruining their cupcake business' reputation in the process.
Read More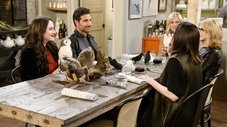 When a law firm courting Randy for a job invites Randy and Max to dinner at a hip new restaurant, the evening veers off course when their eclectic cuisine doesn't sit well with Max.
Read More
When Max and Caroline need more space for their renovated dessert bar, they're willing to do just about anything to convince Angie, the brash owner of the pizza place next door, to rent them her back office.
Read More