Overview
Media
Fandom
Share
Episodes
5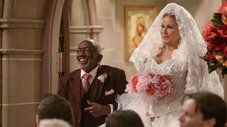 Max and Caroline are tasked with retrieving Sophie's wedding dress from customs and safely transporting it to the church in time for her big wedding.
Read More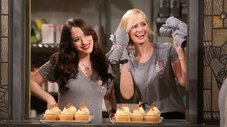 Max and Caroline team up with the diner staff in a frantic attempt to keep their businesses open when the city targets Han's diner and their cupcake window for destruction. Also, Sophie and Oleg announce that they are trying to have a baby.
Read More
When the shower at Max and Caroline's apartment breaks, they get part-time jobs at a fancy gym's juice bar and enjoy free use of the locker room. However, their jobs and free showers are jeopardized when Caroline has a run-in with a group of rich moms who are jealous of the attention she's getting from a sexy trainer.
Read More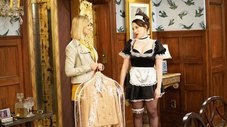 When Caroline's grandmother Astrid awakens from a coma with no knowledge of her family's massive money scandal, Caroline attempts to keep the truth hidden for a bit longer by giving Astrid one last fancy luncheon.
Read More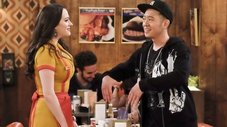 When Max and Caroline discover that Han is in hot water after amassing substantial debt that he cannot repay from gambling on women's tennis, the diner gang rallies to help him.
Read More