Overview
Media
Fandom
Share
Episodes
4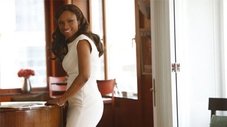 "The Dramaturg" is the eighteenth episode of the American television series Smash. It was written by Bryan Goluboff and directed by Larry Shaw. The episode premiered on NBC on February 19, 2013, the third episode of Season 2. Eileen introduces Tom and Julia to a new writing partner in order to fix Bombshell's script; Karen confers with Derek about Jimmy and Kyle's musical that they are working on; Derek tries to get reinstated as the director for "The Wiz" remake with Veronica Moore.
Read More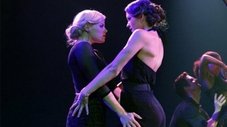 Derek calls in help for a special event, but Jimmy's pride might get in the way of a huge opportunity Karen orchestrates for him and Kyle. Peter challenges Julia's pride as they continue to work together. Meanwhile, Ronnie struggles to assert her independence from a powerful mother, as Eileen finds herself at a moral crossroads with huge ramifications for "Bombshell."
Read More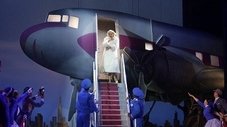 Julia's fears increase when Tom airs his suspicions of Peter. Jimmy and Kyle confront their own crisis of confidence as "Hit List" is read for the first time. Meanwhile, Ivy realizes her triumph might not be all she hoped when she meets her new co-star, Terry Falls, and Karen wonders if she can trust Jimmy.
Read More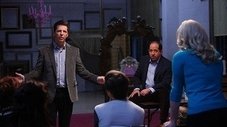 Derek and Karen reach a turning point, so one of them makes a tough decision. Meanwhile, problems emerge in Jerry and Eileen's partnership; complications arise at the "Hit List" debut at the Fringe Festival; and Ivy attempts to save her and Terry's show.
Read More