Episodes
3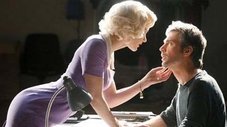 The arrival of a movie star turns ``Bombshell'' upside-down; Ivy and Karen try to overcome their history and unite against their new rival; Tom and Sam's romance heats up.
Read More
After Leigh Conroy joins the cast of "Bombshell," Tom finds himself struggling to diffuse the years of tension between her and Ivy. Jimmy and Karen's connection is threatened by both Ana's newfound success and an unexpected visitor. Derek learns more about Jimmy's past just as the public sees their first piece of "Hit List."
Read More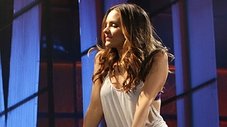 "The Producers" is the twenty eighth episode of the American television series Smash. It was written by Becky Mode and directed by Tricia Brock. The episode premiered on NBC on April 27, 2013, the thirteenth episode of Season 2. An off-the-rail Jimmy threatens Hit List's future, as Karen, Derek, Ana and Kyle join forces to try help him before things take a turn for the worse. Tom and Julia's partnership is at breaking point just as Ivy, Eileen, and the entire Bombshell team are running themselves ragged to outshine their competitors.
Read More