Episodes
3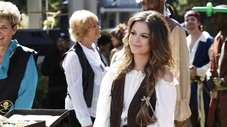 While the residents of Bluebell prepare for their annual Planksgiving celebration, Zoe anxiously counts the days until her return home to New York for Thanksgiving. Unfortunately, getting out of town may be a bit trickier than Zoe anticipated due to the fact that she has to meet her thirty percent quota of patients by midnight or lose her share of the practice to Brick. Meanwhile, Lavon encourages Wade to be honest about his feelings for Zoe, and George's father offers him an opportunity to join his law firm in Montgomery, which isn't exactly music to Lemon's ears.
Read More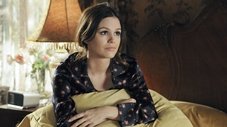 Much to Brick's disappointment, George is named Bluebell's Man of the Year. As the town's mayor, Lavon is expected to host a cocktail party in George's honor, but for obvious reasons this is a difficult situation for Lavon given his history with Lemon. Fortunately for Lavon, Zoe agrees to step in and help him with the party, but things take a turn for the disastrous when Zoe has to improvise a speech at the gathering. Meanwhile, Magnolia begs Wade to write a song and perform it with her at the party.
Read More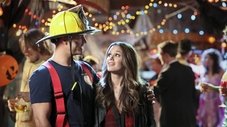 With Halloween right around the corner, Zoe begins to notice some odd occurrences happening in her home. She is shocked to discover that the culprit is George, but she soon realizes that he may have a sleepwalking issue. Concerned for his safety, they decide to conduct a sleep study, forcing her to cancel her big plans with Wade. Meanwhile, the Mayoral race between Lavon and Ruby is close, and AnnaBeth comes up with an unusual plan that may help him clinch the election leaving Lemon feeling uneasy.
Read More