Episodes
7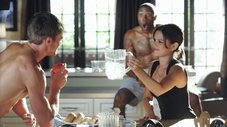 When a heat wave rolls through Bluebell, Zoe realizes that the hot weather is affecting everyone's behavior and lowering their inhibitions. In fact, Zoe struggles to fight her heat-induced attraction to Wade until she finally gives in. Meanwhile, Lemon is determined to win over George's parents when they come to town for a visit, but she is caught off guard when Lavon shows up to the same restaurant with his date, Didi.
Read More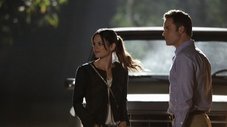 When Nascar's Brian Vickers has to drop out of hosting Bluebell Junior League's annual turtle race, Lemon is reluctantly convinced that the mayor is the perfect replacement as her co-host. Zoe is asked out on a date by a handsome local veterinarian, Dr. Judson Lyons. Wade has an unexpected visitor who stirs up all kinds of trouble for him.
Read More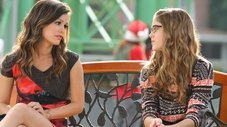 Zoe encourages Rose to enter the annual Miss Cinnamon Cider Pageant even though Lemon's younger sister, Magnolia Breeland, is a shoo-in to win. Of course, with Zoe coaching Rose and Lemon coaching Magnolia, rivalry takes on a whole new meaning. Meanwhile, George and Wade go on a road trip to pick up a Christmas tree for Bluebell's town square. Also, in flashbacks, we learn some of the history of Lemon's relationship with her mother, as well as the details of when Lemon and Lavon first realized they had a connection.
Read More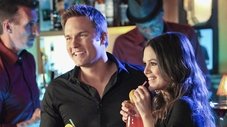 After a wild night of partying, Wade wakes up with a massive hangover, an uninvited houseguest and no memory of what happened the night before. Meanwhile, George takes an unplanned roadtrip to New Orleans, and Lemon finally confesses her troubles to her father, Brick.
Read More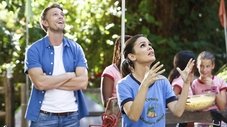 Zoe tries to improve the town's perception of Joel; George is pleasantly surprised with Lynly; Lavon is desperate to be part of the Gazebos of Alabama calendar.
Read More
When Zoe finds herself treating her uncle, she takes a chance and invites him to the Hanukkah celebration that she is hosting. However, this lands her in trouble once again with Vivian Wilkes. Lemon enlists George and Lynly to help uncover crucial information about one of Brick's exes before he does anything rash. Meanwhile, Wade has a horrible toothache but refuses to go to the dentist, until Tansy intervenes and helps him to open his eyes to his future.
Read More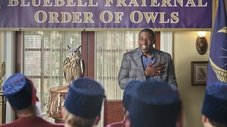 Zoe finds herself in the middle of Wade and Vivian's relationship, putting her in an awkward position. Things between Lavon and AnnaBeth are getting worse and starting to affect the town. Lemon is upset when she receives a less-than-perfect health inspection grade and devises a plan to get it changed. Meanwhile, George needs a distraction and begrudgingly agrees to go on a date with a Bible School teacher.
Read More