Overview
Media
Fandom
Share
Episodes
3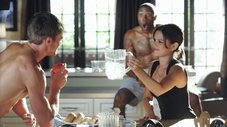 When a heat wave rolls through Bluebell, Zoe realizes that the hot weather is affecting everyone's behavior and lowering their inhibitions. In fact, Zoe struggles to fight her heat-induced attraction to Wade until she finally gives in. Meanwhile, Lemon is determined to win over George's parents when they come to town for a visit, but she is caught off guard when Lavon shows up to the same restaurant with his date, Didi.
Read More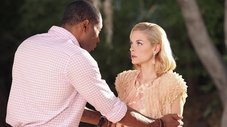 Noticing that Zoe is feeling homesick, Lavon suggests that she host his annual pre-game homecoming party to help her feel more connected to Bluebell. Zoe jumps at the opportunity and decides to enlist the help of her friend Gigi from New York, but as it turns out New York and Bluebell have very different ideas of what makes a good party. Meanwhile, George and Wade hatch a plan to get even with their high school nemesis, Jimmy, but when Lemon catches wind of their scheme she wants in on the action, too.
Read More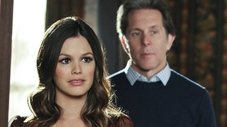 Zoe has conflicted feelings about seeing her estranged father, world-renowned surgeon Ethan Hart, who has agreed to travel to Bluebell to perform surgery on George's father as a favor to Zoe. Fearful of losing George, Lemon decides she must befriend Zoe in order to prevent her from telling George about Lemon's affair with Lavon. Meanwhile, to celebrate the 30th anniversary of the Rammer Jammer, the owner hosts a signature cocktail contest between Wade and Shelley.
Read More