Overview
Media
Fandom
Share
Episodes
4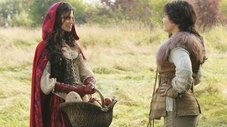 Mary Margaret and David continue to grapple with their unrequited love, and Emma and Regina grow suspicious over a mysterious new stranger in town. Meanwhile, in the fairytale land that was, Snow White yearns to ease her breaking heart as Prince Charming's wedding to King Midas's daughter approaches.
Read More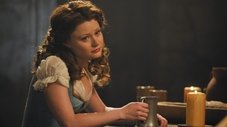 Unlikely allies Mary Margaret and Leroy team together for a good cause to help the Storybrooke nuns sell their candles during the town's Miner's Day festival. But Leroy makes a promise to a nun, Astrid, that he may not be able to keep; and Emma looks into the mysterious disappearance of David's wife, Kathryn. Meanwhile, in the fairytale land that was, Grumpy finds forbidden love with beautiful but clumsy fairy Nova.
Read More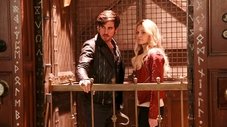 Hades turns to the heroes to ask for help with getting Zelena back from Rumplestiltskin and Peter Pan. In return, he offers to take all their names off their tombstones. However, when Hook is still unable to leave, he and Emma must journey into the depths of the Underworld. Meanwhile, Cruella De Vil is determined to keep the heroes trapped in the Underworld. In flashbacks, Emma searches for answers about her family and makes an unexpected friendship.
Read More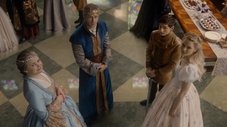 When she learns the heroes possess a weapon capable of defeating her, the Evil Queen steals Aladdin's magic lamp from Jasmine and makes a wish that could sideline the Savior forever. Unwilling to wake Snow while Emma is missing, David works with Hook and Henry to hold the Evil Queen at bay in Storybrooke.
Read More