Episodes
5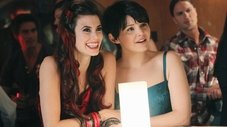 After Mr. Gold's house is robbed, Emma keeps a close eye on him when it looks like he wants to track down the criminal and dole out some vigilante justice as payback, and Valentine's Day finds Mary Margaret, Ruby and Ashley having a girls' night out. Meanwhile, in the fairytale land that was, Belle agrees to a fateful deal to give up her freedom in order to save her town from the horrors of the Ogre war.
Read More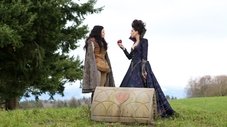 Henry pleads with Emma to stay in Storybrooke and continue her quest as the savior of the fairytale dwellers, and Regina concocts a plan that could rid her of Emma forever. Meanwhile, back in the fairytale land that was, Snow White enlists the aid of her fellow fairytale cohorts to attack the Evil Queen and save Prince Charming's life.
Read More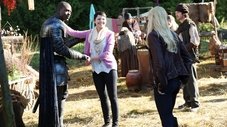 Emma and Mary Margaret try to find a portal that would bring them back to Storybrooke; Henry tries to talk Jefferson into reuniting with his daughter; on the eve of meeting Prince Charming's mother, King George poisons Snow White.
Read More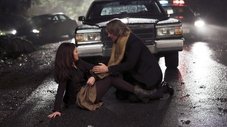 A stranger may be a threat to the true identity of the townspeople; Cora tries to reunite with Regina.
Read More