Episodes
6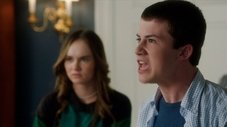 The Grant children prepare for a live sit down television interview with Fitz and Mellie at the White House. Meanwhile, Adnan looks to Harrison for help and Rowan warns Olivia to stop investigating B613.
Read More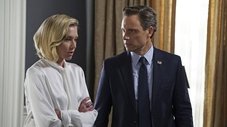 The Pope and Associates team dives into a new case that takes Olivia out of D.C. and away from the President. Meanwhile, back at the White House, Fitz is determined to find who's responsible for causing the latest turn of events, and Abby receives unexpected guidance from a master of damage control as she struggles to catch a break.
Read More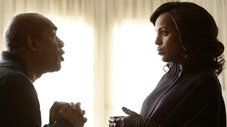 Rowan is caught by surprise when someone from his past resurfaces, and Olivia has to make a life-changing decision about the campaign. Meanwhile, flashbacks reveal exactly what happened the night of Francisco Vargas' assassination.
Read More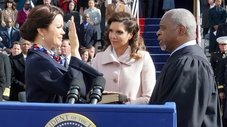 In the final days of his presidency, Fitz uses his power to make some unexpected changes.
Read More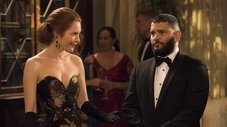 President Mellie Grant hosts a state dinner for President Rashad of Bashran in a first step toward peace in the Middle East, and in case Mellie's charm alone doesn't work, Olivia secretly puts Jake to work so that they are armed with a back-up plan. Meanwhile, the team at Quinn Perkins & Associates attends the party in hopes to gain more high-profile clientele.
Read More
Olivia, in the midst of moving on from the White House and gets an unexpected visitor — criminal defense attorney Annalise Keating, who seeks her help in fast-tracking a judicial reform class action to the United States Supreme Court. However, after Olivia's recent fall from political grace, it's going to be more challenging than ever to get the support they need.
The crossover continues on How How to Get Away with Murder S04E12 Lahey v. Commonwealth of Pennsylvania (II).
Read More