Lenny Wood
as Billy Hardacre, trimmer, RMS Laconia
Episodes
2
Drama based on the true story of the Allied ship Laconia, sunk in WWII by a German U-Boat, which then surfaced against orders to rescue the civilian crew.
Read More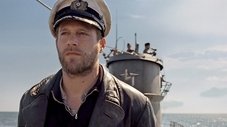 On the 12th September 1942 the Laconia - a cruise ship turned troop ship - was torpedoed and sunk by German submarine U-156 commanded by Werner Hartenstein. She carried a motley crew of women, children, wounded soldiers and Italian Prisoners of War. Having sunk the ship, Hartenstein should have left them to their uncertain fate in the water, but instead he made the incredible decision to save as many lives as he could. A true story of unexpected gallantry and humanity in the fog of war.
Read More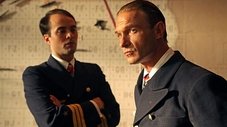 U-boat commander Werner Hartenstein has torpedoed the Laconia and mounted an extraordinary rescue operation. U-156's deck is crowded with Allied survivors fished out of the South Atlantic. But in the fog of war confusion reigns and U-156 is spotted by an American bomber which moves in to attack.
Read More
Documentary following the story of the sinking of the Cunard Liner Laconia in World War II through the personal testimonies of six survivors.
The Laconia was sunk by a German U-boat off the coast of West Africa in September 1942. Captain Hartenstein of the U-156 believed the ship to be a troop carrier but on finding that he had torpedoed civilians he launched a rescue operation taking people onto the U-boat and attaching lifeboats to the stern. The Americans based at Ascension Island intercepted a message for help from Hartenstein and sent a B-24 bomber to investigate. On locating the U-boat the Americans proceeded to drop several bombs, forcing the Germans to abandon the rescue. The survivors subsequently endured five days in a lifeboat with dwindling rations until they were finally picked up by the Vichy French Cruiser Le Gloire.
The real life accounts of the survivors are supplemented with illustrative archival moving footage, photographs of the actual incident and short exerts from the drama 'The Sinking of the Laconia'.
Read More