Episodes
3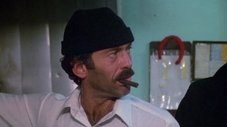 Bates plays in the interdepartmental poker finals; Fuchs refuses to help out one of his own men caught forging prescriptions; Henry goes undercover on a smash-and-grab purse snatching detail; Delgado admits he's afraid of testifying before the commission; Joyce chides Furillo for being naive about his supposed innocence protecting him against the commission; the scam saloon closes down after a gun battle; and a furious Furillo testifies before the commission and offers his resignation to Chief Daniels.
Read More
Goldblume is visited by an old friend, who is mugged and rejected by a publisher; Bernstein saves Joyce from an escaped prisoner and confesses he has a tremendous crush on her; Daniels warns Furillo that Calletano's station house is on the edge of a racial meltdown; and Russo loses an arrest in her undercover assignment because she slept with the subject.
Read More
Goldblume's friend freaks out and shoots a mugger and a cop; Calletano loses his command and threatens to take his story to the press; Sid moves in with Buntz for protection; and a premature vice cop spoils a massage parlor sweep.
Read More