Episodes
4
When a new bride is murdered her husband is the prime suspect. Crews has his doubts and becomes determined to help, not wanting to send an innocent man to prison. Crews goes back to the crime scene that put him in prison and discovers something.
Read More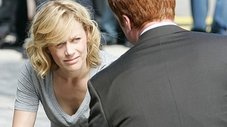 Crews and Reese investigate the murder of two Iranian Americans and kidnapping of another. Not sure if this is a hate crime or not they try to work with the kidnappers. What they uncover is a boy trying to his mother's love. Earley becomes concerned about Crews' impulsiveness when he wants to buy a solar farm after having a dream.
Read More
Crews and Reese must track down a killer who escaped from prison after an earthquake hit Los Angeles.
Read More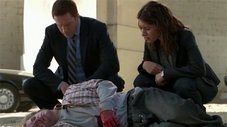 Crews and Reese discover that a dead elementary teacher was a woman who exclusively dated cops, and that the killer could be one of their own; Crews and Jennifer address their complex relationship.
Read More