Season Cast
21
Season Crew
4
Writing

Episodes
6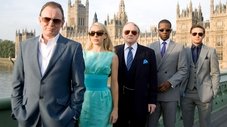 Mickey and his team have a wealth of potential marks lined up, but when Eddie's niece gets scammed by ruthless modelling agent Wendy Stanton they put all that on hold to come to the rescue. Wendy is the ultimate ice-queen, and the team will need an ambitious plan to get her to pay out. With modelling shoots, lifestyle coaches and even a meeting at the Diplomatic Office of America, could this be the gang's toughest con yet?
Read More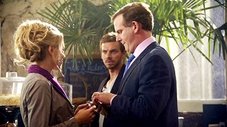 When Emma finds out that ex-boyfriend Joe Ryan is facing eviction, the team find themselves travelling to Birmingham to take on Georgina Althorp, owner of an unscrupulous law firm. Mickey and the gang set about the ambitious task of selling Georgina a castle and a title - but will she bite? Meanwhile, it seems love is blossoming once more for Emma; are they about to lose one of the team for good?
Read More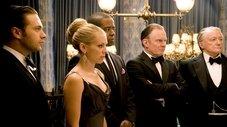 Mickey and Albert visit the first Wendell Casino to open in in the country. The Wendell family are well known for their strict policy on cheaters and have a rogue's gallery on show of anyone who has ever been caught. Albert isn't happy when he sees a picture of his grand father Charlie Stroller up on the wall. Albert is determined to do what ever it takes and clear Charlie's name even if it means that the whole team's pictures end up hanging up on the wall.
Read More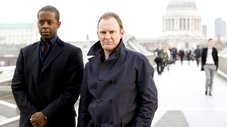 Albert, Mickey, Ash, Sean and Emma attend the funeral of a fellow grifter called Benny. Benny had a history with the team having helped Mickey out of a difficult situation years ago and nearly taking Ash's place in the group. Ash bumps into a panicked man that looks like Benny after the funeral. Ash the chases after him and learns that Benny is still alive. Benny explains to Ash why he had to fake his own death and the team decide to help him.
Read More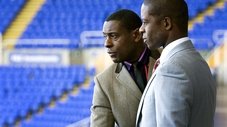 When Ash finds out that the local football club where he grew up has gone bust and closed down, he suggests the Hustle gang should tackle the greed that has taken over the great game, as the drama continues. Of course, the team stand to make loads of cash in the process! When Ash has an accident and develops a rare condition that means he can't lie, it looks like it won't just be the con that's over but Ash's days as a grifter as well. Can Mickey, Albert, Sean and Emma convince the seemingly untouchable Coleman to score an own goal, or will they be shown a red card?
Read More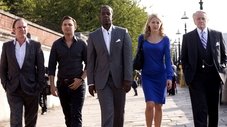 Mickey and the team find themselves thrust into a daring, daylight heist to retrieve some stolen diamonds which are buried beneath a busy police station, and things look stacked against them when it turns out the jewels belong to a mafia boss who wants them back. Meanwhile, Albert is visited by a figure from his past who brings a shocking revelation.
Read More