Episodes
3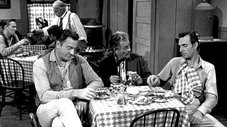 Frank Cassidy is a thief and murderer that stops at Beulah Parker's farm for water. When he finds that she's unmarried and owns the farm he begins to work his way into her good graces. When her brother, Leroy, shows up and Cassidy realizes that she's not the sole owner of the farm he leaves and goes into Dodge. When Beulah goes into Dodge, Jake Welch and Henry Head, two drifters, get into a scuffle with her on the street, which Matt breaks up. Believing that Cassidy would have married her if Leroy hadn't ruined it, Beulah hires Jake and Henry to murder her brother. After they do, Cassidy once again shows interest in Beulah and they decide to marry. Matt realizes that Cassidy only wants to marry Beulah so he can sell her farm and run off. Trying to reason with Beulah about it is fruitless; therefore, Matt gets a court injunction to stop (or at least postpone) the wedding. Beulah then hires Jake and Henry to murder Matt. Not a good idea.
Read More
At the Moon Bar Ranch Doc tells Susan Bart her father just died. She says she is going ahead with her Daddy's plan to divert water from the homesteaders. Trent Hawkins tries to rally the homesteaders, but they're willing to sit and wait. Matt is at the ditch talking to Susan. Two shots are fired into the nearby wagon. Matt tracks the horse to Trent's. Matt tells him Susan has hired guns. Susan meets her hired gun, Leif Crider at the Long Branch. Matt tells Crider to get out of Dodge. The homesteaders vote to stand and fight. Trent reports 200 pounds of dynamite is missing. Matt warns Susan. The explosion rocks her house. Crider says they need to a scare in to Trent by shooting his mother. Matt tells Trent it can be settled without blood shed, if the homesteaders file claims. Matt, Chester and trent go out to the Moon Bay. Matt tells Susan if she diverts the creek she will lose ten square miles to the new claims. Crider shoots Susan. Matt shoots Crider. Susan says she
Read More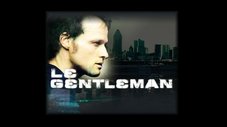 Matt and Doc are escorting outlaw Johnny August by train to trail for murder. Also on board and waiting along the line are his men waiting for a chance to free him.
Read More